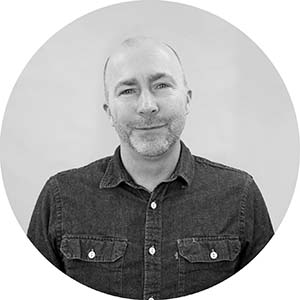 Ryan Beck
VP of Planning
Envision Utah
Ryan Beck began working at Envision Utah in 2008; he serves as the Vice President of Planning. Currently Ryan is the project manager of an effort to help Utah become more disaster resilient with the primary objectives being to build awareness and political will to further strategies that experts have identified as the most beneficial for our resilience. Prior work includes planning work for Valley Visioning, a visioning effort for Utah County, the Point of the Mountain, and Your Utah Your Future a statewide visioning effort. Ryan's education includes a B.A. in History from the University of Utah and a master's degree in Law and Policy from the Sturm College of Law at the University of Denver, where he specialized in land use and water law. Outside of work Ryan enjoys being in the mountains, riding his bike or backcountry skiing.
Session(s):
2023 Fall Conference, September 29, 2023 10:10 am
Housing affordability in Utah has eroded over the past few years, threatening Utahns' peace of mind and financial security. Ordinances, codes, and policies can impede or promote housing affordability. At the direction of Housing and Community Development, Envision Utah worked with expert stakeholders in policy, land use, and housing to identify regulation types that impact housing affordability and attainability. Please join us for what is likely to be a lively discussion.
2023 Spring Conference, May 12, 2023 11:10 am
Utah was the fastest growing state in the nation between 2010 and 2020. Population is projected to increase from 3.4 million today to 5.5 million in 2060, a 63% increase. What makes Utah great is also what makes Utah grow. Utah's appeal means others move here and our children stay. Growth can threatened what makes Utah great if we don't plan for it. Utah cam remain a great place to live, but we must work together to protect or improve Utah's housing costs, water resources, transportation convenience, recreational opportunities, and sense of community. It's time to come together to guide our growth. Join us to learn about this statewide growth conversation, how you can participate, and how the input from Utahns will help shape the future of our state.
2022 Fall Conference, September 8, 2022 1:15 pm
For years, Envision Utah has been facilitating community visioning efforts at geographies ranging from the entire state to the local community. In many of those processes, we've worked with water experts to model the water consumption impacts of different land use choices. We've also engaged the public to ask them how they prioritize water conservation and how far they're willing to go to reduce per capita use. This conference session will present the results of these various planning efforts. How much does density alone change water consumption, even without changes in landscaping? What level of landscaping changes will Utahns support? How do Utahns feel about landscaping changes versus other strategies, like shifting water from agriculture to urban uses?

= Keynote