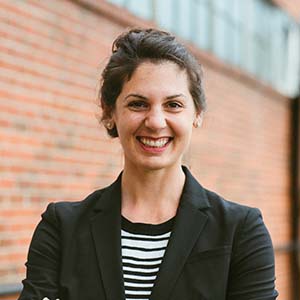 Michal Rosenoer
Lead Manager, Government and Community Relations
Hipcamp
Michal is a government affairs professional and former elected official with over twelve years of experience in land use planning, conservation and environmental policy, community organizing, and strategic planning. Currently she manages Hipcamp's government and community relations work in the US, Canada, and Australia where she partners with planning departments and landowners to create safe, simple, and accessible permitting processes for private land camping and agritourism. Michal lives in Colorado with her husband and son, and is a graduate of the University of California, Berkeley.
Session(s):
2023 Fall Conference, September 28, 2023 3:00 pm
Campgrounds across the U.S. are overrun, negatively impacting user experience and overburdening public lands, but RV and tent camping is still on the rise. Join Hipcamp to talk about communities across the West creating new land use regulations that create accessible pathways for private landowners to host campers so they can support sustainable tourism, agritourism, and conservation. We will share example ordinances, discuss potential impacts of camping to consider, discuss policy details, and more.

= Keynote