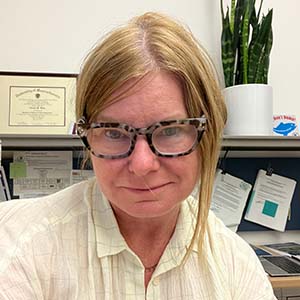 Jeanne Riley
Environmental Engineer and Manager
Utah Division of Water Quality's General Permitting Section
Jeanne Riley is an environmental engineer and the manager of the Utah Division of Water Quality's General Permitting Section which regulates the state's Construction and Industrial sites and Municipal stormwater programs. Prior to her position as a regulator, Jeanne spent 15 years as an environmental consultant, where she assisted private and public sector clients comply with their permit requirements and implement water quality improvement projects.
Session(s):
2022 Fall Conference, September 9, 2022 10:10 am
Does low impact development (LID) offer the solution to all our stormwater problems? Learn about the benefits and the potential for LID systems from Jeanne Riley with the State Division of Water Quality, their "Handbook", and from engineers for two Utah communities.

= Keynote