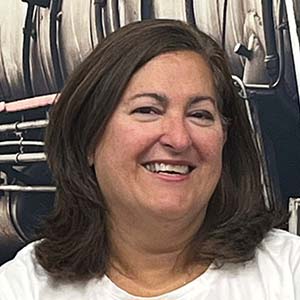 Andrea Pullos
Project Manager
Utah Transit Authority
Andrea was born and raised in Salt Lake City. She earned her BS from the University of Utah in Mining Engineering and upon graduation went to work at a gold mine in Nevada. Returning to Utah, Andrea worked for Salt Lake County Flood Control/Engineering working on a variety of roadway projects while also earning her MS in Civil Engineering: Transportation. She spent a significant portion of her 28+ years as the County Transportation Engineer before retiring. After a lovely "weekend" of retirement, Andrea started work at UTA as a Project Manager for Capital Development. At UTA she has led several projects, including new airport realignment and most recently the OGX BRT project. In her free time, Andrea enjoys getting lost in a good book and spending time at Flaming Gorge.
Session(s):
2023 Fall Conference, September 29, 2023 1:30 pm
Attendees will experience the UTA Ogden Express bus-rapid transit (BRT) system firsthand. Ogden's new BRT system includes 13 strategically placed transit stations that extend from Downtown Ogden to Weber State University. Each BRT station provides new opportunities to create places that inspire community and reinvestment. During the tour, attendees will learn about how neighborhoods are being bolstered around each station area. Ogden Express is providing residents and businesses with new opportunities to connect with the community.

= Keynote