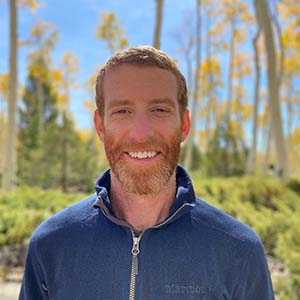 Matt Preston
Deputy State Director for Resources
Bureau of Land Management
Matt Preston is the Deputy State Director for Resources for the Bureau of Land Management in Utah. Matt previously served as Field Manager for the Salt Lake Field Office (2016-2020) where his work touched all aspects of land management in northern Utah. He has also filled a variety of roles in BLM Headquarters (2011-2016; 2020-2022), where he provided leadership on sage-grouse conservation, wildlife migration, T&E recovery, aquatic restoration, greenhouse gas emissions, the remediation of abandoned mine lands and hazmat sites, mitigation, National Conservation Lands, and scientific integration. Matt has a bachelor's degree in biology (Univ. of Colorado), and a master's degree and PhD in evolutionary anthropology (Univ. of California-Davis).
Session(s):
2023 Spring Conference, May 11, 2023 3:50 pm
Public lands constitute 75.2 percent of the total land mass in Utah. People from around the state, around the nation and around the world enjoy visiting and recreating on these public lands. Session attendees will learn how federal agencies are managing travel to reduce resource conflicts and how state agencies and local governments are participating in the travel management process to preserve public access to public lands in the future.

= Keynote