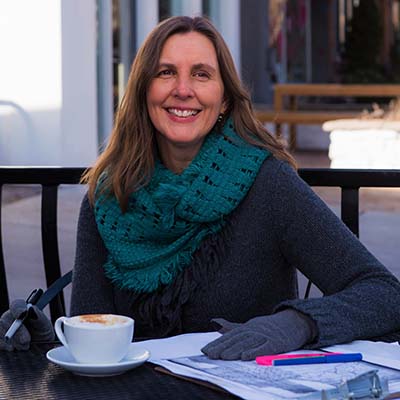 Susie Petheram
Senior Planner and Senior Associate
FFKR
Susie Petheram, AICP, is a planning, policy, and design consultant. Her professional focus is working with communities to implement context-sensitive planning strategies and create more livable, vibrant, and diverse places. Susie is a Senior Planner and Senior Associate with FFKR in Salt Lake City, Utah.
Session(s):
2022 Fall Conference, September 9, 2022 12:00 pm
How Downtown Can Save America, One Step at a Time by Jeff Speck during Fall Conference 22 in Lehi, Utah. Walkable City, which was published in 2012 and became the best-selling city-planning book in 2013 and 2014, was described by Planetizen as: "With intellectual cunning and great prose, Jeff Speck diagnoses the disconnect between what planners know about how to make cities livable, and what most of America's small and mid-sized cities are or (mostly) aren't doing to encourage wealth, health, and sustainability.' According to Speck, walk-ability is the one issue around which the livability and vitality of cities depends. 'Get walkability right,' he says, 'and so much of the rest will follow.' To that end, Speck outlines ten essential 'steps' for creating walkability, and ushering in 'a new era of street life in America.'" If you have been waiting for the motivation to read this urban planning classic, now is the time! Walkable City is widely and affordably available in print, electronic, and audio formats from your local bookstore, library, or online. Start reading today and join our lunchtime book discussion during the APA Utah Fall Conference on September 9, 2022, in Lehi, Utah!
2022 Spring Conference, March 23, 2022 3:45 pm
APA Utah has selected Evicted: Poverty and Profit in the American City by sociologist Matthew Desmond for our next Chapter Book Discussion. In Evicted, Desmond follows eight different families in Milwaukee who are struggling to keep a roof over their heads. This critical work on poverty, housing, and economic exploitation in America today highlights many factors all planners should understand. We look forward to hearing your thoughts and lessons learned from reading Evicted. For more information about the book, and additional resources on the topic, please visit https://www.evictedbook.com/.

= Keynote