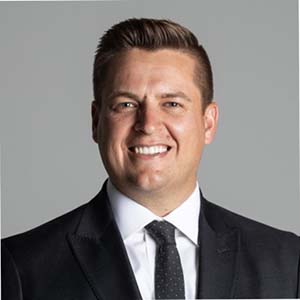 Jeff Peterson
Vice President and General Counsel
Deseret Power
Jeff Peterson grew up in Richfield, Utah and earned a bachelor's degree from the University of Utah, followed by a law degree from Brigham Young University. Jeff has worked in various political positions, including as the executive director of the Utah Republican Party and executive director of the Utah Rural Electric Cooperative Association. Jeff serves as the vice president and general counsel at Deseret Power. Outside of work, Jeff enjoys spending time with his family and pursuing hobbies such as hunting and mountain biking. Jeff and his wife Hailey have four daughters, with a fifth child (a boy!) on the way.
Session(s):
2023 Spring Conference, May 12, 2023 9:25 am
Power access, supply, and reliability are critical to future growth in Utah. Everyone involved in the development process must work together using solutions that work if we want to keep turning on the lights. So, what is the state of power in Utah? Where do we need to be? What are the solutions government officials, staff, and private developers need to consider for ensure our bright future? Experts in the field will guide us through these issues.

= Keynote