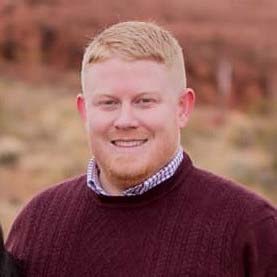 Scott Perkes
Community Development Director
North Logan City
Scott currently serves as the Community Development Director for North Logan City. Through past roles in the public, quasi-public, and private sectors, Scott has worked on everything from resort master planning (Canyons Village), aviation system planning (Colorado & Idaho), and both rural (Weber County) and urban (North Logan City) public planning projects. Academically, Scott is a certified urban planner through the American Institute of Certified Planners (AICP) and holds both a master's degree of urban planning from Texas A&M University (Gig'Em Aggies!), and a bachelor's degree of liberal arts from Utah State University (Aggies All The Way!).
Session(s):
2023 Fall Conference, September 28, 2023 11:10 am
"It was the best of times, it was the worst of times." Weber County Planners are drinking the form-based cool-aid hoping to create villages that transcend current times and provide various communities of lasting value. In doing so, we've noticed a stark difference between formulating street regulating plans with community residents and business owners versus doing so with a developer. In this session we will explore the ways in which Weber County is implementing a hybrid form-based code for various village areas, along with our experiences engaging the public in doing so.

= Keynote