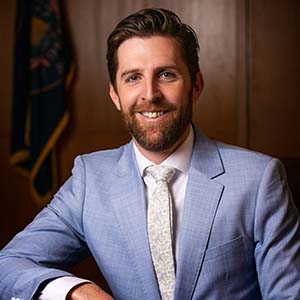 Jonathan Parry
Assistant General Manager
Weber Basin Water Conservancy District
Jonathan Parry is a dedicated professional engineer in the field of water resources, serving as an assistant general manager at the Weber Basin Water Conservancy District in Utah. With a deep passion for sustainable water management and a wealth of experience, Jonathan plays a pivotal role in overseeing and strategizing the District's water resource initiatives, conservation programs, and information systems.
Session(s):
2023 Fall Conference, September 29, 2023 3:50 pm
The Great Salt Lake is an amazing resource—not just for the counties who share a stake in it, but for the entire region. As we look to the future of the GSL and how to protect it, watershed management becomes an important part of maintaining lake levels and habitat viability. Land use decisions in our local communities have a significant impact on the continued health of this valuable resource. This session will discuss what we can do to ensure the ongoing health and importance of the GSL.
2023 Fall Conference, September 28, 2023 4:00 pm
Water year 2023 is wrapping up, and it's been a good year for the state's water supply. However, we should never grow complacent in our efforts to regulate for sustainable water use practices. This session will highlight ordinances and practices that have been found to reduce water use in new development, discuss programs that Weber Basin Water Conservancy District has made available to water users in the area, and provide an opportunity to learn some best practices for planners across the region.

= Keynote