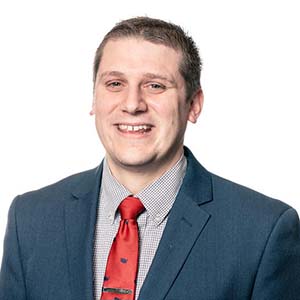 Stephen Nelson
Development Services Director
Cache County
Stephen Nelson, AICP, is the Development Service Director for Cache County. He previously worked for Nibley City as the City Planner and then for Hurricane City as the Planning Director. He graduated from Utah State University and received his master's from Villanova University.
Session(s):
2023 Fall Conference, September 28, 2023 3:00 pm
Staff reports are one of the main ways that planning staff communicate with the City Council, Planning Commission, applicants, and the public. But are they communicating everything they need to be, and does the general public and Planning Commission understand them? After hours of research, review, and drafting, are staff reports doing what they should? This session will explore some of the best practices and review ideas for making staff reports more engaging, communicating the key points and being more accessible.
2022 Fall Conference, September 9, 2022 2:30 pm
Is your community using all the tools available to finance public infrastructure? We invite you to come and listen to those who have experience creating, using and managing Public Infrastructure Districts. This session will provide valuable insight into why some communities find PID's vital to their growth as a community, what are the hurdles in creating PID's and what are the resources available to educate your elected officials and community members about this tool. Perspectives from local communities, the finance industry and development industry will be share in the robust review and conversation about PID's.

= Keynote