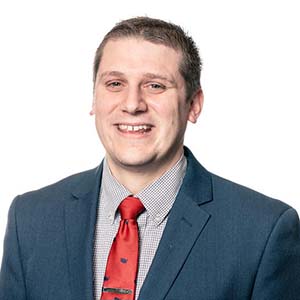 Stephen Nelson
Planning Director
Hurricane City
Stephen Nelson, AICP, is the Planning Director for Hurricane City and has served for two and half years. Prior, he was the City Planner for Nibley City. Hurricane City is a fast-growing City in Washington County and has one of the largest land areas for any municipality in Utah. Mr. Nelson has overseen and helped advise the City on growth policies and land use applications. In the past two years, Hurricane City has approved several Public Infrastructure Districts (PIDs) and now oversees the construction of significant infrastructure funded by PIDs.
Session(s):
2022 Fall Conference, September 9, 2022 2:30 pm
Is your community using all the tools available to finance public infrastructure? We invite you to come and listen to those who have experience creating, using and managing Public Infrastructure Districts. This session will provide valuable insight into why some communities find PID's vital to their growth as a community, what are the hurdles in creating PID's and what are the resources available to educate your elected officials and community members about this tool. Perspectives from local communities, the finance industry and development industry will be share in the robust review and conversation about PID's.

= Keynote