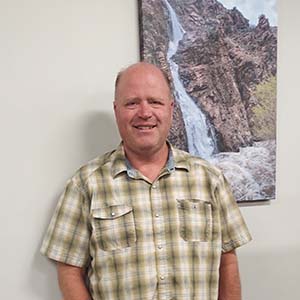 Gary Myers
Weber County Engineer
Weber County
Gary Myers obtained a bachelor's degree in civil engineering from Utah State University in 2004. From 2004 to 2017, he worked in the private sector for private consulting firms. Gary began his career with the Weber County Engineering Department as a Staff Engineer in 2017. After a promotion in 2019, Gary became the Weber County engineer. Since becoming the County Engineer, Gary and his team have made improvements in the overall conveyance of storm water and remedied other issues that previously lay undiscovered. Some of Gary's crowning professional achievements with Weber County include the 12th Street ROW acquisitions, the creation of the Western Weber Sewer Master Plan, and most of all the hard-working team of Weber County staff engineers.
Session(s):
2023 Fall Conference, September 28, 2023 10:10 am
Join Weber County engineering, roads, and emergency management to get a behind-the-scenes perspective on the coordinated efforts that were initiated during the spring 2023 flood season. The discussion will highlight the expertise of these departments and the aerial imagery, captured by a drone, which aided in the emergency response.

= Keynote