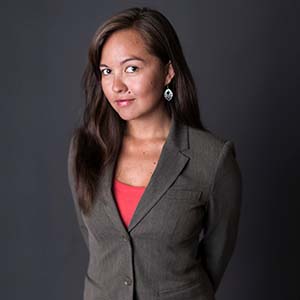 Tippe Morlan
Senior/Long Range Planner
City of Saratoga Springs
Tippe Morlan currently works as the Senior/Long Range Planner for the City of Saratoga Springs. She volunteers as the APA Utah Chapter President and the Director of Membership for APA Asian & Pacific Islander Interest Group. With a background in community development, sociology, and resort town planning, she is passionate about the crossover between tourism and planning. She received a BS in Public Policy, Management, and Planning from the University of Southern California, a MS in Sociology from Brigham Young University, and a specialized MBA in Tourism Administration (MTA) from George Washington University. She has worked for Park City, Lehi City, and Eagle Mountain City in the past. When Tippe is not working, she can usually be found exploring cities around the world..
Session(s):
2023 Fall Conference, September 29, 2023 10:10 am
2023 Fall Conference, September 29, 2023 10:10 am
The topic of equity can often feel overwhelming. Join us as we explore the topic of equity, what it truly means, its impact on city planning, the hurdles that can arise, and the challenging topic of community engagement, particularly its significance within distinct demographics. This presentation aims to inspire city planners to integrate equity into their work so that we may create cities that celebrate diversity, ensure accessibility, and uplift the quality of life for all residents.
2023 Fall Conference, September 28, 2023 8:30 am

= Keynote