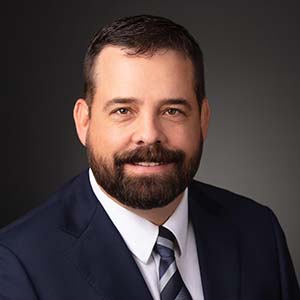 Dusty Monks
Oil and Gas Liaison
Utah Office of Energy Development
Dusty Monks serves as the Oil and Gas Liaison for the Utah Office of Energy Development. With over 20 years of experience in the oil and gas industry, Dusty provides expert guidance and support for the state of Utah regarding the petroleum industry. He is a strong advocate for Utah's "any of the above" energy policy and is passionate about educating people on the power of energy. Dusty pursues initiatives that enable our modern way of life, supporting industry in its pursuits to provide the reliable energy we need in an affordable and sustainable way. Dusty grew up on a dairy farm south of Myton, and he still lives in Duchesne County with his wife and five children. He is deeply connected to the Basin, and with his extensive knowledge of the industry, Dusty brings the voice of the Industry to Salt Lake, advocating for policies that benefit the region. Outside of work, Dusty volunteers his time as a small business mentor and serves on a rural water district board. He enjoys camping, fishing, and farming with his family, balancing his professional responsibilities with his personal passions.
Session(s):
2023 Spring Conference, May 12, 2023 10:15 am
With many concerned about the "climate crisis," agencies are exploring ways to reduce greenhouse gas emissions and promote a "clean energy" future. By refusing to lease federal land for oil and gas exploration, terminating pipeline projects and heavily subsidizing wind and solar energy facilities, the federal government is attempting to do its part. However, these efforts have contributed to higher energy costs and inflation. Session attendees will learn that the stakes are high if we attempt to leave oil and gas in the ground.

= Keynote