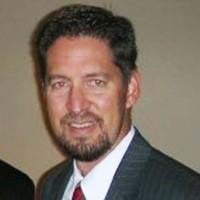 Jim McNulty
Planning & Economic Development Manager
Santa Clara City
Jim was hired as the Santa Clara City Planning & Economic Development Manager in 2021.  Jim has worked in Northern Utah as a professional planner for 20 plus years.  He has experience with both current and long-range planning for multiple communities.  Jim is currently working on updating the Santa Clara City Zoning Ordinance & Development Standards to allow for the city to grow in an efficient and sustainable manner.  He enjoys collaborating with others to find solutions that address community needs.  Jim enjoys spending time outdoors fishing, hiking, paddleboarding, swimming, or relaxing on a beach.
Session(s):
2022 Spring Conference, March 24, 2022 10:35 am
Discussion of HB-82 for IADUs, and the mandates put in place by the state to address the lack of affordable housing. IADUs are a permitted use in residential zoning district. ADUs and the difference between the two types of units. What's allowed and what's not allowed, etc.

= Keynote