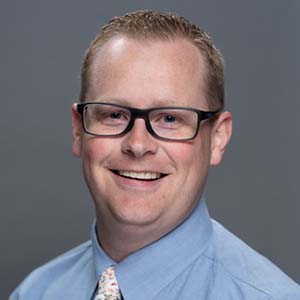 Brad McIlrath
Senior Planner
Clearfield City
Brad is the Senior Planner for Clearfield City. He has been with Clearfield City for five years. He previously worked for Murray City and was an intern for the Weber County Planning Division as he completed his undergraduate degree. Brad has many fond memories of his time with Weber County and loves the beauty and peace of the Ogden Valley. He is a proud graduate of Weber State University with a bachelor's degree in geography with planning emphasis and received his MPA from the University of Utah. Brad resides in Layton with his wife Jennifer and two children.
Session(s):
2023 Fall Conference, September 29, 2023 1:30 pm
Parking is the most important of the boring topics on earth. It occupies more than 25% of our land. Parking affects how streets look and feel, a city's fiscal health, the affordability of housing, how people choose to get around, and business profitability. Hear how some cities have started to vary parking requirements based on different contexts, avoiding a one-size misfits all citywide approach. This is a hot topic and a lot of new thinking and research is actively being explored, including a new "parking modernization" from Utah's transportation agencies.

= Keynote