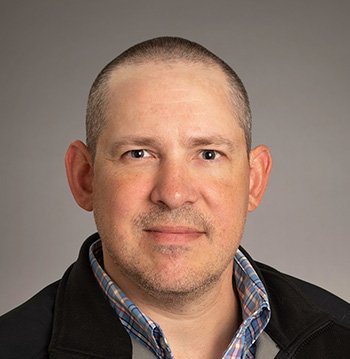 Jeremy Maxand
Executive Director
LINC / Idaho Access Project
Jeremy Maxand is the Executive Director of the Living Independence Network Corporation and board member with the Idaho Access Project. Originally from Southeast Alaska and a wheelchair user since 1989, Jeremy moved to Boise in the early nineties where he earned undergraduate degrees in Criminal Justice Administration and Sociology, and a graduate degree is Applied Historical Research from Boise State. He holds a certificate from the University of Washington's Evans School of Public Policy and Governance Nonprofit Executive Leadership Institute, and from the University of Missouri's College of Human and Environmental Sciences, School of Architectural Studies, ADA Coordinator Training Certification Program.
Session(s):
2023 Fall Conference, September 29, 2023 3:50 pm
We all share basic values for independence, stability, and social connections and mobility. And everyone is painfully aware of the current housing crisis impacting families and communities. But the way we plan, design, and build single-family residential neighborhoods doesn't reflect either our shared values or housing interests. We're currently building whole neighborhoods of new housing that is inaccessible to anyone with a mobility related disability. This increases housing costs—through a 'disability surcharge' required to retrofit an inaccessible home—and isolates people from their neighbors and community. This panel features experts—from Idaho and Utah—in housing design, modification, affordability and accessibility. We'll focus on the benefits of Visitability standards in new residential development and engage with participants to explore how we can create housing for the whole community. (featuring the Idaho Access Project, Idaho Housing and Finance Association, and Assist Utah).

= Keynote