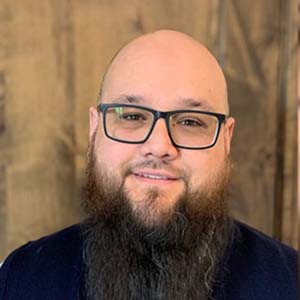 Kade Marquez
Transit Coordinator
Greater Idaho Falls Transit
Kade Marquez joined the City of Idaho Falls & Greater Idaho Falls Transit (GIFT) in February 2022. He attended University at Brigham Young and Idaho State with an emphasis in Economics. Prior to joining GIFT, Marquez worked in private-sector transportation with roles in management, logistics, mergers, acquisitions, and data analysis. He is a board member of the Community Transportation Association of Idaho, and a National Academies Transportation Research Board Panelist. GIFT is Idaho's first door-to-door, public micro-transit system. Marquez's responsibilities include all aspects of operations, including community outreach, system design, budgeting, monitoring of grant milestones, and team building.
Session(s):
2023 Fall Conference, September 29, 2023 2:40 pm
The number of EVs on the road is projected to increase to 26.4 million by 2030. There is also a 45 percent growth rate anticipated for the Hydrogen Fuel Cell Vehicle Market between 2022 and 2029. This has significant infrastructure and economic impacts to both urban and rural communities, especially those communities situated along major travel corridors such as I-15 and US 20, which will need to prepare for increased EV traffic to national parks such as Zion, Arches, and Yellowstone. As a committed leader to demonstrating to communities of all sizes how to transition to clean, renewable energy sources, Idaho National Laboratory has committed to reaching net-zero carbon emissions by 2031—which includes transitioning a 600+ vehicle fleet with over 80 motor coaches that transport 2,500 employees each day—to low- and no-carbon options. INL's multi-faceted strategy includes replacing fossil fuel-powered vehicles with electric and hydrogen vehicles, utilizing renewable fuels, and implementing necessary systems to make these shifts possible. This presentation will explore INL's approach to installing the infrastructure to support this diverse set of solutions that links the urban Idaho Falls campus to the rural desert site over 50 miles away. The lessons learned from this effort are significant to both urban and rural planners seeking to meet the growing demand for a net-zero transportation infrastructure. Session attendees will learn what the future of EV infrastructure looks like and how to begin to plan now for both urban and rural applications.

= Keynote