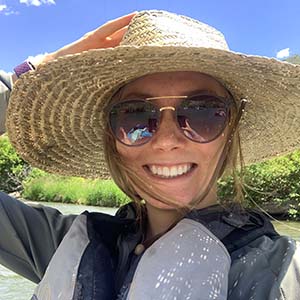 Anna Maki
Park City Transportation Planning team

Anna Maki is a recent graduate from the University of Utah's Master of City & Metropolitan Planning program. She has spent her academic career working on and specializing in transportation planning projects, with an emphasis in equity and accessibility. Recent projects include the creation of a campus walkability audit, pedestrian accessibility recommendations in Salt Lake City's Sugar House, and a bike equity program at the U. She will be joining the Park City Transportation Planning team after graduation.
Session(s):
2023 Spring Conference, May 10, 2023 11:00 am
In partnership with the Gateway & Natural Amenity Region (GNAR) Initiative and the University of Utah's City & Metropolitan Planning program, graduate students Tyler Torres and Anna Maki are moving a project forward to gather insights and experiences from professionals who work in rural communities to plan active transportation projects. Our goal is to compile the collective wisdom of practitioners and best practice resources to create an accessible learning module that can be used by gateway rural communities to support their own efforts in making walking and biking safe, accessible, and enjoyable for all.

= Keynote