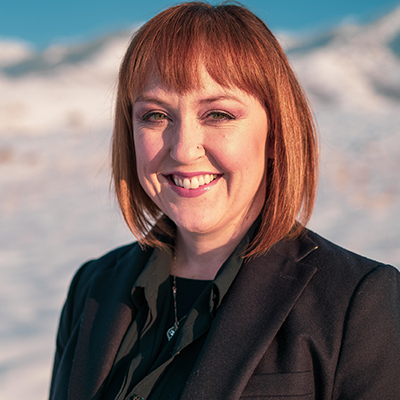 Jess Lucero
Chair of the Social Work Department
Utah State University
Dr. Jess Lucero is the Chair of the Social Work Department at Utah State University where she teaches community practice courses and conducts community-based research on issues related to housing access, affordability, and insecurity. Her work has been published in planning journals like Urban Affairs Review and Housing Studies. She serves on Logan City's Planning Commission and has been an active university partner with Logan City's Community Development Department, Bear River Association of Governments, the Utah Division of Fair Housing, the Bear River Local Homeless Council, and the Utah Balance of State Continuum of Care Board. She helped found Cache Refugee & Immigrant Connection in 2014 and most recently served as board president for the organization. She is deeply invested in community-building in her city and county and she believes that inclusive and equitable planning leads to thriving, multidimensional communities for all Utahns.
Session(s):
2022 Spring Conference, March 23, 2022 2:45 pm
Utah's growing diversity is a key contributor to the economic and social vibrancy of our cities and towns. Local governments and planning bodies are required to meet a minimum standard of public noticing and public engagement; but does the status quo unintentionally leave diverse voices out of planning conversations? What do we lose when this happens? Dr. Lucero will focus on the basics of inclusive public engagement – its benefits, challenges, design, and implementation. She will share insights from her community involvement and research in Cache County, and attendees will leave with actionable steps to more effectively engage diverse perspectives in the planning process.

= Keynote