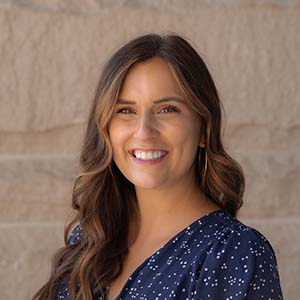 Kelsey Lindquist
Planning Manager
Salt Lake City
Kelsey Lindquist has worked for Salt Lake City for nearly eight years and is currently a planning manager. Kelsey manages a team of planners focused on addressing equity issues within Salt Lake City Land Use Policy. Kelsey's team is currently working on implementing the Downtown Plan through the Downtown Building Height and Street Activation Text Amendment, reviewing Homeless Resource Center development requirements, as well as the Urban Forest Action Plan. Kelsey attended Weber State University for undergraduate work in history and art history, graduating in 2011. She later went on to attend the School of the Art Institute of Chicago for a master's in Historic Preservation, graduating in 2014.
Session(s):
2022 Fall Conference, September 8, 2022 11:10 am
In 2021, the state legislature passed a bill stipulating that in most residential zones in most municipalities, Accessory Dwelling Units (ADUs) that were located within a primary residential dwelling, were now permitted uses. The intent was to make up for the large deficit in dwelling units constructed over the past decade, and to provide some that would be more affordable. This action followed a national trend to address housing affordability, with mandating ADUs being viewed as easy, low-hanging fruit. So has it worked? Are there more ADUs being built and occupied in communities around the state? If not, why not? What other factors may be affecting the lack of proliferation of ADUs? Will these factors lead to more action in the upcoming legislative session? What about external ADUs? We'll try to address these and other questions about ADUs with our panel of experts in this session.

= Keynote