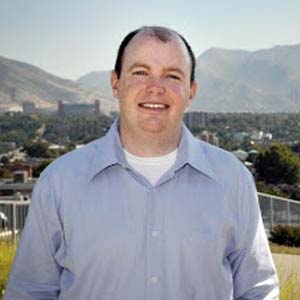 Francis Lily, AICP
Planning Director
Millcreek City
Francis Xavier Lilly grew up in the Salt Lake Valley, attended Judge Memorial Catholic High School, and went to the University of Utah — twice! He has a BS in Urban Planning and a Master of Public Administration. Ever since he was a kid, he wanted to be involved in government and urban planning. He was the Deputy Director of Community Development and the Housing Administrator for South Salt Lake City, Utah. Currently, he is the Planning Director for Millcreek. When he's not planning, he loves to cook, garden, read, ride his bike, keep up with politics and current events, and — most importantly — spend time with his family and friends. He loves to travel whenever he can, he is a proud Star Trek geek, and he still plays with Legos.
Session(s):
September 9, 2021 2:35 pm
When a community is considering a zone change for a developer, they often see pretty pictures of what the current vision for a project is. This can result in an easily approved change of zone, but then the developer sells the land and the community is left with processing whatever the new developer brings under the written provisions of your ordinances. Should we be doing these all the time?  Learn about the use of Development Agreements by communities that often use them. Take home a template where you can "fill in the blanks" with a project proposal.

= Keynote