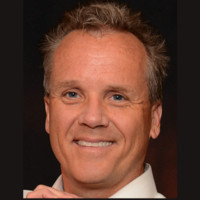 GJ LaBonty
Manager of Customer Experience
Utah Transit Authority
GJ LaBonty is the Manager of Customer Experience for the Utah Transit Authority. LaBonty has also worked as a strategic Planner in Salt lake and Planning director in Syracuse City. He is a graduate of the University of Utah.
Session(s):
2022 Fall Conference, September 9, 2022 11:10 am
The "Community Transportation Academy" model seeks to break down the barriers for community members to participate in transportation decision-making processes. Using a curriculum handbook developed in Portland, the U of U's City & Metropolitan Planning department launched the Wasatch Transportation Academy. Working with local, regional, and state partners, the WTA ran for eight weeks during January-March 2022, reaching a total of 49 students and concluding with a suite of 18 student-led projects. Student feedback from a post-course survey showed a high degree of satisfaction across a number of pedagogic factors, with a strongly positive net promoter score, indicating a likelihood of continued success for the course in future years.

= Keynote