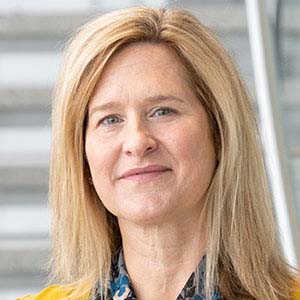 Kelly Kopp
Professor and Extension Specialist
Plants, Soils & Climate department at Utah State University
Kelly is a Professor and Extension Specialist in the Plants, Soils & Climate department at Utah State University, where her research efforts are focused on landscape water conservation and sustainable turf grass management. She serves on the Board of Directors of USU's Center for Water Efficient Landscaping and is board member and past president of the Utah Water Conservation Forum. She is also the Chair of the Board of Directors of the Alliance for Water Efficiency, an international organization promoting all aspects of water efficiency. She works directly with many of the federal, state, and municipal agencies that are working toward achieving water use efficiency in the state of Utah, the Intermountain West, and beyond. Kelly was able to provide a state-of-the art, climate-based irrigation controller for the USU permaculture garden.
Session(s):
2022 Fall Conference, September 9, 2022 2:30 pm
Water resource management and land use planning have historically been carried out separately. Yet, where and how we build has implications for our water resources: development drives water use and can impact our water quality and availability. As Utah navigates significant drought impacts, it is essential for local jurisdictions to fundamentally rethink the relationship between development and water supply, and to assume new leadership roles. In this session, we will share how the Utah Division of Water Resources' new Growing Water Smart Workshops can support land use planners, elected officials, and water resource managers to create water smart communities by implementing strategies that address local and regional water challenges. We'll also hear from two community case studies at different stages of their water and land use integration journey to learn more about why they're prioritizing integrated planning, what strategies they're using, and their results thus far. Attendees will gain a clearer understanding of integrated water and land use planning, how to implement new state regulations (e.g., SB 110), and the resources available to support them in growing water smart.

= Keynote