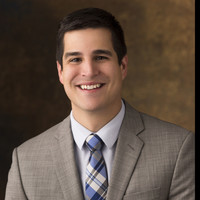 Marcus Keller
Vice President
Zions Bank
Marcus Keller is currently the vice president of Zions Bank in Utah. Mr. Keller joined Zions Public Finance Inc. in 2014. Since joining Zions, he has worked on general obligation bonds, revenue bonds, short–term notes, lease revenue bonds, local improvement district special assessment bonds, and special assessment administration. Mr. Keller is currently the municipal advisor to entities as large as Salt Lake County, and as small as Beaver City. This list also includes entities such as Iron County School District, Farmington City, Morgan County and many others.
Session(s):
2022 Fall Conference, September 9, 2022 2:30 pm
Is your community using all the tools available to finance public infrastructure? We invite you to come and listen to those who have experience creating, using and managing Public Infrastructure Districts. This session will provide valuable insight into why some communities find PID's vital to their growth as a community, what are the hurdles in creating PID's and what are the resources available to educate your elected officials and community members about this tool. Perspectives from local communities, the finance industry and development industry will be share in the robust review and conversation about PID's.

= Keynote