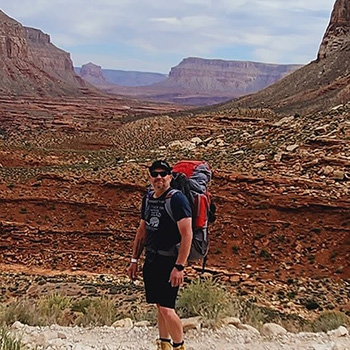 Eli Johnson
Program Coordinator
Weber County
Eli has served with the Weber County Sheriffs Office since October of 1996, starting his career in the Corrections Division. Since 2006 Eli has served as Program Coordinator for the Weber County Office of Emergency Management and Homeland Security. Developing NIMS compliant plans, training, for emergency preparedness, response, and recovery for Weber County and Utah Homeland Security Region 1. Eli has been involved in the National Sheriffs Association Homeland Security Training Initiative since 2004. This has entailed the development, revision, and presentation of ICS based courses as part of a DHS/NSA partnership. These courses have been presented in all 50 states, Puerto Rico, and the Commonwealth of the Northern Marianas Islands, training in excess of 20,000 first responders. In his off time, Eli enjoys climbing, backpacking and finding new places to explore whenever he can.
Session(s):
2023 Fall Conference, September 28, 2023 10:10 am
Join Weber County engineering, roads, and emergency management to get a behind-the-scenes perspective on the coordinated efforts that were initiated during the spring 2023 flood season. The discussion will highlight the expertise of these departments and the aerial imagery, captured by a drone, which aided in the emergency response.

= Keynote