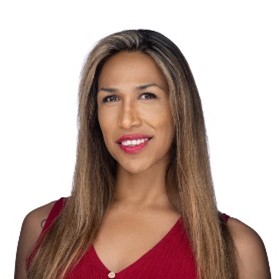 Olivia Jaramillo
Strategic Leadership Consultant and a Diversity Equity and Inclusion Specialist

Olivia is a Strategic Leadership Consultant and a Diversity Equity and Inclusion Specialist. Born and raised in Mexico, she's a retired U.S. Air Force Veteran, serving our nation in Iraq, Europe, and humanitarian missions to Africa. In 2016, she was one of the first individuals nationwide to legally change her name and gender marker while still serving on Active Duty. She has worked with VIVINT, Qualtrics, Dominion Energy, Zions Bank, and Adobe on their DEI efforts. Olivia is a Salt Lake City Human Rights Commission Commissioner and a YWCA's Public Policy Committee member. She lives in Salt Lake City with her son Oliver.
Session(s):
2023 Fall Conference, September 29, 2023 2:40 pm
APA recently updated the Planner's Code of Ethics. The Code now requires planners to proactively achieve respect, social justice, and inclusion for all planning participants. These principles include examining our own cultures, practices, values, and positions to understand our biases and privileges and to be conscious of the rights of others through inclusive, respectful, and compassionate planning. These are issues with long and sad histories that we continue to grapple with. The panelists will dig deep into specific actions we can all take, whether as professionals or citizen planners, to ensure our behaviors and all planning processes and outcomes have their foundations to achieve equity, equality, inclusion, and justice for all societal members.

= Keynote