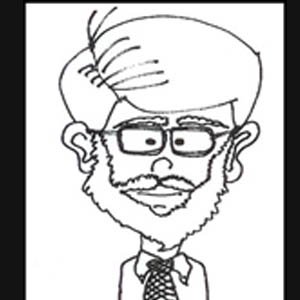 John Janson, AICP
Consultant

John M. Janson graduated from the University of Utah in 1975 with a degree in Geography. He received a Master of City and Regional Planning from the Ohio State University in 1977. Having worked as a consultant and then in Davis County, Utah, the majority of his career was with West Valley City, Utah, where he was employed as the Planning Director for 25 of his 30 years there. As a frequent local conference speaker, and having performed consultant projects throughout the State, he has significant exposure to regional and city issues. His consulting work includes: general plans, area studies, Form Based Codes (the Utah Template), and general ordinance updates and implementation. He served on the Millcreek Township Planning Commission and helped the recently incorporated community create their first General Plan and update their ordinances. Currently he is working in several communities on their ordinances and general plans.
Session Information:
CUP'S - Careful Use Precisely!
September 10, 2021 3:15 pm
Think you have the CUP process down? Come to a discussion of the major principles required by State Law, new processing options, and creating standards. We will also do a quick review of one communities current ordinance that we will mutually evaluate for meeting State Code. Prizes will be awarded for the communities who don't have the word "May Deny" in their codes!!

= Keynote