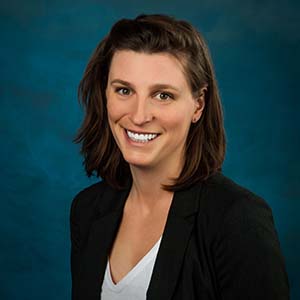 Heidi Goedhart
Active Transportation Manager
UDOT Planning
Heidi completed her undergraduate degrees in Environmental Studies and Urban Planning. She also holds a Master of City and Metropolitan Planning from the University of Utah. She specialized in Smart Growth and Transportation and has a Graduate Certificate in Urban Design. In 2013, Heidi turned in her car keys and became a full-time bicycle commuter which has opened her eyes to the benefits and challenges active transportation users face. She manages the Move Utah program within UDOT Planning. She aspires to help design and cultivate transportation options across Utah that create resilient environments focused on safety, health and activity.
Session(s):
2022 Fall Conference, September 9, 2022 1:15 pm
A protected bike lane provides physical separation between a bicyclist or pedestrian and traffic. In essence they turn a bike lane into a trail, providing a safe and comfortable riding place for all ages and abilities. While protected bike lanes are rapidly growing around the world in Utah they are just getting started. Ogden and Provo are two of Utah's pioneers. This session will unpack the political, practical and financial issues and lessons that they sought to address and how things have unfolded to date.

= Keynote