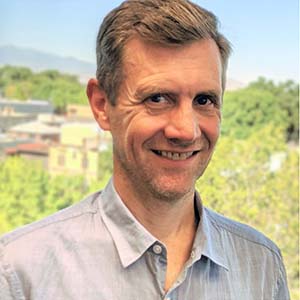 Keith Heaton
Executive Director
Seven County Infrastructure Coalition
Keith Heaton is the executive director of the Seven County Infrastructure Coalition. Prior to his appointment in 2022, Keith was the community development director at the Utah Department of Workforce Services, having worked 26 years for the state. Before this, he spent six years in property management and is a graduate of the University of Utah. Keith has served as president of both the state and national Certified Public Managers Associations (CPM) and served as president of the Council of State Community Development Agencies (COSCDA), based in Washington, DC. He and his wife Debbie have been married for 35 years and have four children and two grandchildren. They live in Bountiful, Utah. When not in meetings, he can be found riding his bicycle or hiking in our beautiful state.
Session(s):
2023 Spring Conference, May 10, 2023 1:10 pm
The Uinta Basin Railway is the first greenfield railroad built in the United States in over 50 years. This 100-mile, $1.5 billion dollar project is also the first common-carrier freight transportation service to connect the Uintah Basin to the rest of Utah's industrialized economy. While the scale and scope of this project is monumental, what is no less impressive is how the project came to be, leveraging the benefits of cooperative regional planning and public-private partnerships. These planning efforts and partnerships can offer both planners and government officials unique insight into large, complex infrastructure projects in the 21st Century.

= Keynote