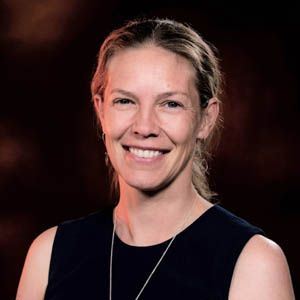 Laura Hanson, AICP
State Planning Coordinator
Governor's Office of Planning and Budget
Laura joined the Governor's Office of Planning and Budget (GOPB) in 2021 with over 20 years of experience as a professional planner in both the public and private sectors. Prior to joining GOPB, Laura served as the Planning Director for the Utah Transit Authority. Laura also served as the first Executive Director of the Jordan River Commission (JRC). She holds bachelor degrees in urban planning and environmental studies, and a master degree in urban planning from the University of Utah. Post graduate certificates include public involvement, leadership, conflict resolution, and visual resource management. Her work has been recognized with numerous awards from the Quality Growth Commission, Utah Chapters of the American Planning Association, American Society for Landscape Architects. Laura enjoys spending her free time at her family's ranch in Woodland, Utah, camping in southern Utah, enjoying live music, and skiing with her husband Derrek and children, Anna and Leo.
Session(s):
September 10, 2021 10:10 am
2021's heat and extreme weather have been a wake-up call, but experts say in fact Utah's climate has undergone a long-term change. What will this change mean for communities? How can we prepare for it? What will it mean for our economy, for the environment and how people live their lives? Can we do anything to slow or reverse the change?
September 10, 2021 2:35 pm
During the 2021 legislative session, HB 326 re-introduced planning into the name of the Governor's Office of Planning & Budget (formerly Governor's Office of Management and Budget). The office will streamlined planning, budgeting, efficiency improvement, and economic functions as Utah grows, understanding that proactive planning leads to cost-effective investments into quality of life for future generations. This session will be a workshop format.

= Keynote