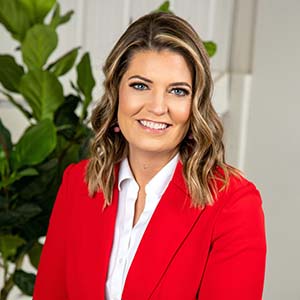 Natalie Hall
Mayor
Bluffdale City
Mayor Natalie Hall has a Bachelor of Science in Marketing from the David Eccles School of Business at the University of Utah. She has served on a local school board for five years and is still involved in local education. She has worked for the City of Bluffdale since 2014 as the emergency program manager, communications specialist, and in business licensing. She was sworn in as Mayor in January of 2022. She enjoys meeting with residents, business owners, developers, and other mayors to plan for the future. Economic growth, development and planning are some of her main areas of focus. Bluffdale has over 650 businesses and is located in both Utah and Salt Lake County. She worked on updating the city branding with the motto "Life Connected" because Bluffdale connects counties, cities, residents, utilities, and businesses. She believes that economic growth and stability are huge contributing factors to the success of a community.
Session(s):
2022 Fall Conference, September 8, 2022 10:00 am
Maintaining Community Character: The cities of Bluffdale, Draper, and Lehi – located along the rapidly growing at the Point of the Mountain – have a rich historical character. The pressures of growth can wear at that fabric if not addressed. Hear what these communities are doing to maintain and evolve community character and make connections between the old and new residents of their towns – from the perspectives of their Mayors. A panel of mayors from these cities will present their perspectives.

= Keynote