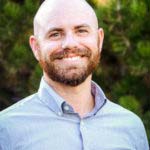 Mike Gottfredson
Deputy Director of Community Development
Duchesne County
Mike serves as the deputy director of Community Development in Duchesne County. He supports planning and zoning activities for county lands, and assists in implementing the Duchesne County Trails Master Plan. Mike is passionate about creating better communication to clients and the public.
Session(s):
2023 Fall Conference, September 29, 2023 1:30 pm
A series of speakers from J-U-B Engineers and other community leaders will discuss the following topics: Land Use Compatibility The Utah State Legislature recently enacted an Airport Land Use Amendment Bill (H.B. 206) which encourages the adoption of land use regulations and airport overlay zones. The implementation of zoning ensures compatible land uses around an airport. Developing a land use overlay is an effective way of establishing airport land use zoning and should include land use compatibility zones and airspace protection zones. Airport overlay zones prevent the creation of aviation hazards, which endanger the health, safety, and welfare of the public and users of the Airport. We'll look at a couple of examples of Land Use Compatibility measures in Utah and Idaho that are helping to protect the community. Jurisdictional Coordination Often jurisdictions own and operate an airport near the fringes or even outside of their political boundaries. Considering the discussion about Land Use Compatibility coordination between multiple municipalities or other political jurisdictions is key. Issues such as the types of development, access, airspace protection, and neighboring land use need buy-in from all the jurisdictions to promote continued safe operations at the Airport and for the land and business that surround it. This part of the presentation will illustrate a couple of real-world examples where coordination was required between County and City jurisdictions pertaining to development and land use permitting near an airport. Advanced Air Mobility (AAM) The aviation industry is always evolving, and new aviation trends are emerging that may influence airport and city planning. One that is likely to impact commercial districts, downtown areas, and public facilities, even more than the airport itself, in the years to come is the introduction of Advanced Air Mobility (AAM) into the nation's airspace. Electric vertical take-off and landing (eVTOL) aircraft are expected to play an important role in AAM as a new type of lightweight electrical aircraft. The FAA is in the process of adapting existing aviation regulations to prepare aircraft, airspace, operations, infrastructure, and communities to accommodate this new technology. The AAM industry is making rapid strides and it is recommended that cities and their airports stay abreast of related developments.

= Keynote