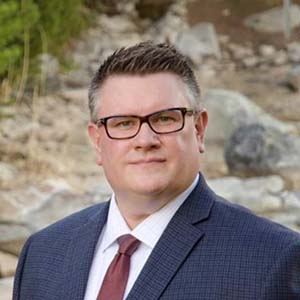 Doug Gifford
Doug has over twenty years of experience in mapping, property development, and recording. He loved drafting in high school, which inspired him to study surveying in college and led him to begin working in the County Recorder's office in 2005. Throughout his career, Doug has always championed improvements to the plat review and recording processes. He is successful in forming cooperative working relationships and takes pride in his ability to help people resolve issues and complete their projects correctly.
Session(s):
2023 Fall Conference, September 29, 2023 11:10 am
Have you ever taken an intensively reviewed plat to the County Recorder's Office for recording, only to be told the plat has issues that need to be fixed before it can be documented? Has it been challenging to understand the requirements for different types of plats, such as Subdivision, Condominium, Annexation, Vacating, and more? The purpose of this session is for planners and all others involved with plats to learn from state certified cadastral mappers from various County Recorder's Offices in what they inspect in a plat before it is ready to be recorded. Come ready to ask questions and gain valuable insight in plat reviewal, so next time the plat is sent to the Recorder's Office, it is ready to be recorded.

= Keynote