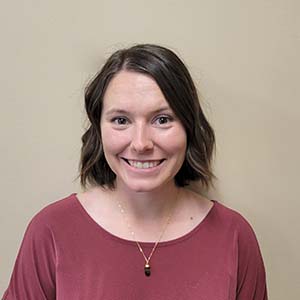 Alyssa Gamble
Moderate Income Housing Program Manager
Housing Community Development Division of the Department of Workforce Services
Alyssa Gamble is the Moderate Income Housing Program Manager in the Housing and Community Development Division of the Department of Workforce Services. She completed AICP certification in July 2022 and received her master's of Community and Regional Planning from the University of Oregon in 2020. Alyssa has administered the Community Development Block Grant program for an Association of Governments, facilitated a multi-jurisdictional Natural Hazard Mitigation Plan update, and now provides planning technical assistance to communities on Utah's moderate income housing requirements. She loves the outdoors and can be found mountain biking and backpacking.
Session(s):
2023 Spring Conference, May 10, 2023 2:45 pm
Planning for moderate income housing is a requirement of General Plans in the State of Utah. Several communities are also required to submit a moderate income housing report annually to the state, describing strategies, implementation plans, and reporting progress for moderate income housing in the community. This session will review the requirements for the reporting communities and present tools and resources available for them to complete their annual reports.

= Keynote