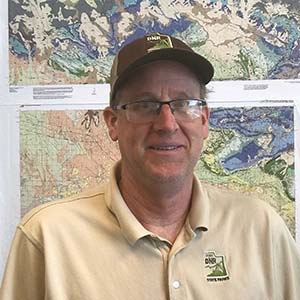 John Foster
Curator of collections
Utah Field House of Natural History State Park Museum
John Foster is the curator of collections at the Utah Field House of Natural History State Park Museum. He has been studying the late jurassic of north America since 1991 and has also worked at the University of Wyoming, Museum of Western Colorado, and Museum of Moab.
Session(s):
2023 Spring Conference,2022 Spring Conference, May 10, 2023 3:45 pm
On this tour, we will be seeing behind the scenes of the natural history museum. We will discover how it functions and provides services to its patrons, how people flow through the museum space, and how they keep history connected with the community. This tour will include exhibits that aren't displayed for the public.

= Keynote