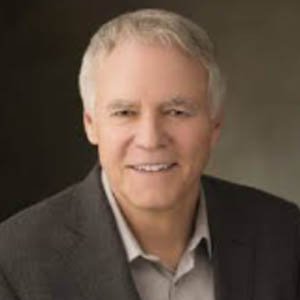 Reid Ewing, Ph.D.
Distinguished Professor of City and Metropolitan Planning
University of Utah
Reid Ewing, Ph.D., is Distinguished Professor of City and Metropolitan Planning at the University of Utah, Distinguished Research Chair for Resilient Places, associate editor of the Journal of the American Planning Association, and columnist for Planning magazine. He holds master's degrees in Engineering and City Planning from Harvard University, and a Ph.D. in Urban Planning and Transportation Systems from the Massachusetts Institute of Technology. Ewing's 10 books include Pedestrian and Transit Oriented Design, co-published by the Urban Land Institute and American Planning Association; Growing Cooler: Evidence of Urban Development and Climate Change, published by the Urban Land Institute; and Best Development Practices, listed by the American Planning Association (APA) as one of the 100 "essential" books in planning over the past 100 years. His 100 peer reviewed articles include "Relationship Between Urban Sprawl and Physical Activity, Obesity, and Morbidity," the most widely cited academic paper in the Social Sciences as of late 2005, according to Essential Science Indicators; and "Travel and the Built Environment: A Meta-Analysis," given the Best Article of 2010 Award by the American Planning Association and the second most widely cited article in JAPA's 80-year history. A recent citation analysis by Virginia Tech found that Ewing, with 20,600 citations, is the 6th most highly cited among 1,100 planning academics in the U.S. and Canada.
Session Information:
Effects of Light-Rail Transit and Bus Rapid Transit on Traffic in a Travel Corridor
September 9, 2021 2:35 pm
In studies for the Utah Transit Authority and Utah Department of Transportation, the Metropolitan Research Center at the University of Utah has quantified the impacts of fixed guideway transit lines on traffic in transit corridors. The TRAX LRT (light rail transit) line from downtown to the University of Utah took about 10,000 vehicles per day off 400 South and parallel streets. Though traffic is increasing as transit-induced development occurs along 400 South (those new apartment buildings), it is still thousands of vehicles per day below where it was in 1999, pre-TRAX. A companion study on the UVX BRT (bus rapid transit) line between Provo and Orem took about 2,500 vehicles per day off University Parkway and University Avenue along the BRT alignment. That is a quarter of the impact of LRT. Other impacts were also estimated, such as the reduction of CO2 emissions and gasoline consumption associated with the projects. Also, the crash rate along the BRT roadway sections went down dramatically. The session will delve into reasons why the BRT impact was less than the LRT impact, and implications for transit investments in the region. It will also discuss the recent decline in LRT ridership, the recent increase in traffic on 400 South, and the lack of affordable housing in those new apartment buildings along 400 South.

= Keynote