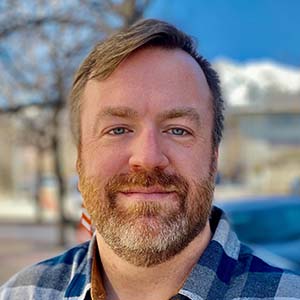 Charlie Ewert
Principal Planner
Weber County
Charlie has spent the majority of his planning career in resort-oriented and rural county government. He is well versed in plan creation and implementation, with a special focus on assisting rural communities preserve their sense of character while preparing for and experiencing growing pains. He is currently a principal planner for Weber County. Positions he's held in other communities include Development Services Director, Zoning Administrator, and Floodplain Administrator. He is certified with the American Institute of Certified Planners and has received a master's degree in public administration from the University of Utah.
Session(s):
2023 Fall Conference, September 29, 2023 10:10 am
Ever feel like it has to be done wrong in order to convince folks to do it right? This session explores the politics of burgeoning development in agrarian areas and how to help a community overcome the fear of change that leads to a poorly planned future. Reserving big opportunities while growing incrementally is key. In this session we will explore ways that Weber County is attempting to guide predominantly conservative unincorporated rural communities in both Western Weber and the upper Ogden Valley toward better community outcomes despite historically being overallocated with large-lot single-family residential zoning.
2023 Fall Conference, September 28, 2023 11:10 am
"It was the best of times, it was the worst of times." Weber County Planners are drinking the form-based cool-aid hoping to create villages that transcend current times and provide various communities of lasting value. In doing so, we've noticed a stark difference between formulating street regulating plans with community residents and business owners versus doing so with a developer. In this session we will explore the ways in which Weber County is implementing a hybrid form-based code for various village areas, along with our experiences engaging the public in doing so.

= Keynote