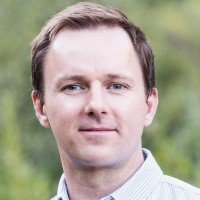 Paul Drake
Director of Real Estate and Transit-Oriented Development (TOD)
Utah Transit Authority
Drake is the director of real estate and transit-oriented development (TOD) for the Utah Transit Authority. Paul helps the Utah Transit Authority facilitate economic development through public-private collaboration and planned investment. He has a Masters in Real Estate Development from the UofU and a Bachelors in Landscape Architecture from Utah State University.
Session(s):
2022 Fall Conference, September 8, 2022 3:30 pm
Planners know the value of TOD -- e.g. riders save money, our air is cleaner and our roads are less congested. This session will explore new research on lesser known outcomes including real estate and economic benefits. The session will also highlight Utah best practices in overcoming implementation challenges associated with TOD.

= Keynote