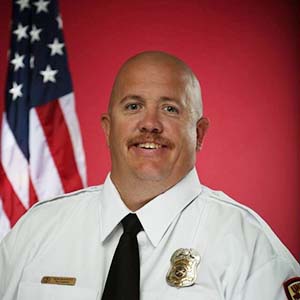 Don Buckley
Fire Marshal
Draper City
Don got his start in the Fire Service in Wildwood, New Jersey back in the early '90s. He has also worked for a few departments in Utah in their Fire Prevention Divisions. He is a member of the Utah Fire Marshals Association, Utah Home Fire Sprinkler Coalition, and is an Instructor for the Utah Fire Rescue Academy. He has also worked for Rocky Mountain Raceway and NASCAR as a Firefighter and Safety Officer. He has been with Draper two separate times once with Unified Fire Authority from 2005 – 2018. Then in 2018 he was hired by Draper City Fire as the Fire Marshal. Don is always willing to take the time to educate and to talk with citizens and business owners about the benefits of fire safety. He takes great pride in helping to make Draper City a fire-safe community.
Session(s):
2022 Fall Conference, September 9, 2022 2:30 pm
Every year, devastating wildfires burn across the United States. At the same time, a growing number of people are living where wildfires are a real risk such as Utah. Also with the effects of climate change becoming more prevalent and wildfires becoming more destructive it's important for planners to think about how to protect our cities. Utah has a lot of open space, forests, and public lands and wildfires are an increasing risk in western states due to drought from climate change. Many areas have development in close proximity to these areas and are particularly vulnerable to wildfire damage. Draper City Fire Marshal, Don Buckley, will discuss the wildland urban interface and wildland fire preparedness. He will go over what Draper City is doing to help prepare vulnerable neighborhood to help reduce risk and important steps that can be included when reviewing developments and codes for these areas. This session will include a hiking tour of some open space areas.

= Keynote