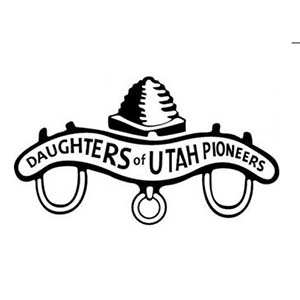 Daughters of Utah Pioneers
The International Society Daughters of Utah Pioneers (ISDUP, DUP). ISDUP was organized solely for historical, educational, and public purposes and is completely non-political and non-sectarian. We are dedicated to honoring the names and achievements of the men, women, and children who founded Utah. We seek to encompass a broad scope of services, ranging from the preservation of historic landmarks to the education of thousands of school children and adults about their pioneer forebears.
Session(s):
2023 Fall Conference, September 28, 2023 2:00 pm
Working from primarily raw ground, Utah's natives and pioneers developed many of the early land use applications and heavily influenced the development of community buildings and culture. Daughters of Utah Pioneers has preserved historic artifacts reflecting the rich legacy of local pioneers. This tour includes a look at early architecture and lifestyles, featuring a full display of Native American artifacts and pioneer-era farm equipment, kitchen, bedroom and parlor spaces.
The Weber County Pioneer Museum serves as both an exhibition space and educational asset to the greater Ogden community. The building was commissioned by Brigham Young in 1877 and paid for with funds raised by Relief Society women through sale of eggs and butter. Dedicated on July 19, 1902, it quickly became a central meeting place for cultural events, including festivals, plays, concerts and dances. The structure is designed in classic gothic style and constructed of red brick manufactured in Weber County. On January 24, 2012, the 600-ton building was successfully re-located to a half-acre of land that was donated by Ogden City on the corner of Lincoln Avenue and 21st Street, in conjunction with the remodel of the Church of Jesus Christ of Latter-Day Saints Temple.

= Keynote