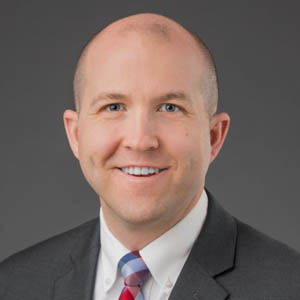 Jordan Cullimore
Lead Attorney
Office of Property Rights Ombudsman
Jordan Cullimore serves as the Lead Attorney in the Office of Property Rights Ombudsman, a neutral, nonpartisan state agency that helps to resolve property rights disputes in Utah. Prior to his appointment as Lead Attorney, he served as a Staff Attorney in the Office. He has been with the Ombudsman's Office since September 2015. Jordan has also worked as a city planner in Utah.
Session(s):
September 9, 2021 3:30 pm
In 2006 the Utah Legislature charged the Office of the Property Rights Ombudsman with resolving land use disputes by preparing advisory opinions on land use law when asked to do so by a party. This session will discuss an overview of the issues resolved by the 235 opinions published in the first fifteen years as well as a general discussion on land use law topics raised by the audience.
September 10, 2021 3:30 pm
Municipal governments can require contributions of land or improvements as a condition of development as long as the developer's constitutional rights aren't violated. What does this mean in real life and plain English?  Can government require the dedication and improvement of roadways, curbs, gutters, and sidewalks?  How about bike trails, traffic signals, flood control measures, and highway on-ramps? We'll go over the current legal standard then walk through several examples so developers and government officials alike can see what constitutes a legal exaction.

= Keynote