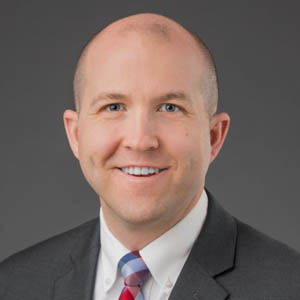 Jordan Cullimore
Lead Attorney
Office of Property Rights Ombudsman
Jordan Cullimore serves as the Lead Attorney in the Office of Property Rights Ombudsman, a neutral, nonpartisan state agency that helps to resolve property rights disputes in Utah. Prior to his appointment as Lead Attorney, he served as a Staff Attorney in the Office. He has been with the Ombudsman's Office since September 2015. Jordan has also worked as a city planner in Utah.
Session Information:
Ombudsman - Fifteen years of Advisory Opinions
September 9, 2021 3:30 pm
In 2006 the Utah Legislature charged the Office of the Property Rights Ombudsman with resolving land use disputes by preparing advisory opinions on land use law when asked to do so by a party. This session will discuss an overview of the issues resolved by the 235 opinions published in the first fifteen years as well as a general discussion on land use law topics raised by the audience.

= Keynote