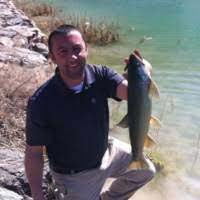 Zac Covington
Senior Regional Planner
Bear River Association of Governments (BRAG)
Zac Covington was raised in the mountains of Summit Park near Park City, Utah. He attended Utah State University (Go Aggies!) where he earned both a Bachelor's of Landscape Architecture and a Master's of Science in Bioregional Planning. For the past 15 years, Zac has been working at Bear River Association of Governments (BRAG) providing regional and local community planning assistance to cities, towns, and counties in extreme northern Utah. In his spare time, he enjoys most things outdoors, trying to play various sports, and hanging out as much as possible with his wonderful wife and kids. While he may not always be considered "sensitive" by his peers, Zac has a passion for protecting sensitive lands in local communities.
Session(s):
2022 Fall Conference, September 9, 2022 11:10 am
Sensitive Lands have become an important topic in our communities to help preserve the character and to avoid lands that are hazardous to develop. As a State wide issue, a new tool has been drafted to help communities find the resources they need to create their own ordinances. Listen and learn from Zac Covington, the head of that committee, and then from a practitioner responsible for several ordinances along the Wasatch.
2022 Spring Conference, March 25, 2022 9:25 am
Why so sensitive? While some would argue that natural landscapes (like people) also have feelings, sensitive lands actually refer to areas where we should consider modifying or avoiding development in order to protect public health, safety, and welfare. If sensitive lands have you down, then this session is for you! Attendees will leave with a framework for understanding what sensitive lands are and why they should be protected as well as examples of "sensitive lands success" from across the state. Don't cry, just try to be sensitive.

= Keynote