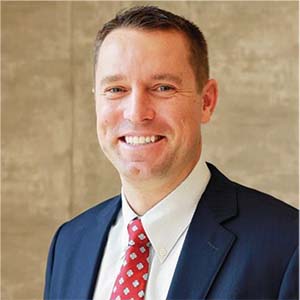 Corey Johnson
Vice President
Wasatch Residential Group
As a development partner for Wasatch Residential Group, Corey has direct responsibility for land acquisition, financial underwriting, property and legal due diligence, market and economic analysis for new construction market rate and affordable development projects. Prior to this, Corey was a Land Acquisition Manager at Richmond American Homes (MDC Holdings), a publicly traded land and home developer based in Denver, Colorado. Corey began his career as a Land Acquisition and Entitlements Manager for Ivory Homes, a large private homebuilder in Utah. Corey has a bachelor's degree in Economics from the University of Utah, and a master's degree in Real Estate Development from Columbia University.
Session(s):
2022 Fall Conference, September 8, 2022 11:10 am
Affordable housing is a hot topic in Utah with the State and cities grappling with how to combat the housing crisis and how to provide more affordable housing. As planners we know that creating these units is not an easy task, nor is it something that we can do on our own. Most planners rarely get an opportunity to be involved in the creation of affordable housing, or work with possible public/private partnerships for the creation of affordable housing. It's something that all planners are going to have to learn more about as cities work with the state and developers to add additional affordable housing units to the States housing stock. Join Corey Johnson and Adam Lankford with Wasatch Residential and Rep. Waldrip for a discussion on how developers create affordable housing and the State Legislatures take on affordable housing. The session will include a tour of the Veranda Apartments, an income restricted development by Wasatch Residential.

= Keynote