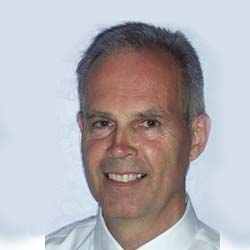 James Carpentier
Director State and Local Government Affairs
International Sign Association
James Carpentier is currently the Director State and local Government Affairs with the International Sign Association. In this capacity James works with and educates local officials and planners in the creation of beneficial and enforceable sign regulations. Prior to that James was the principal of Carpentier Consulting LLC where he specialized in sign variances, entitlements and sign legislation. In addition, James was Director of Government Relations for one of the largest and most respected sign companies in the country. Regular speaker for sign topics at national, regional and local workshops and webinars. James also has over 25 years experience as a certified planner in the public and private sectors. He has a bachelor of arts in Regional Analysis from the University of Wisconsin Green Bay and a master's studies in Public Administration and Urban Planning from the University of Wisconsin Milwaukee.
Session(s):
2022 Fall Conference, September 9, 2022 2:30 pm
Take away the best practices in regulating electronic message centers that are context sensitive by understanding the regulatory issues and concerns with electronic message centers and how to address aesthetic and saving historic or vintage signs. Understand regulatory best practices and methodologies on saving historic and vintage signs for your jurisdiction.

= Keynote