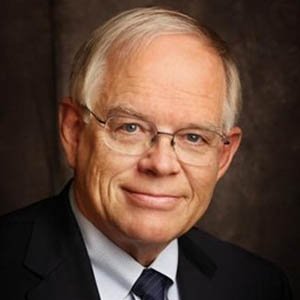 Craig Call
Executive Director
Utah Land Use Institute
Craig Call is an attorney and Executive Director of the Utah Land Use Institute. He was the Private Property Rights Ombudsman for the State of Utah from1997-2007 where he assisted in the mediation and arbitration of several thousand land-related disputes. Craig served four years in the Utah Legislature and on the City Council in Provo. He authored The Utah Citizen's Guide to Land Use Regulation (2005, 2021), the comprehensive Utah Law of Eminent Domain (2008), and jointly authored the Utah Land Use Regulation Deskbook and the Utah Impact Fee Handbook and Checklists. He has practiced law for private clients and also served as a city attorney. Craig is a Land Use Appeals Hearing Officer for Salt Lake City and several other cities and counties in Utah. In 2018 he was named the Real Property Practitioner of the Year by the Real Property Section of the Utah Bar.
Session(s):
2022 Spring Conference, March 24, 2022 9:35 am
September 10, 2021 3:30 pm
This session will explore real-world scenarios where those involved can discuss appropriate responses to ethical issues.
September 9, 2021 3:30 pm
In 2006 the Utah Legislature charged the Office of the Property Rights Ombudsman with resolving land use disputes by preparing advisory opinions on land use law when asked to do so by a party. This session will discuss an overview of the issues resolved by the 235 opinions published in the first fifteen years as well as a general discussion on land use law topics raised by the audience.

= Keynote