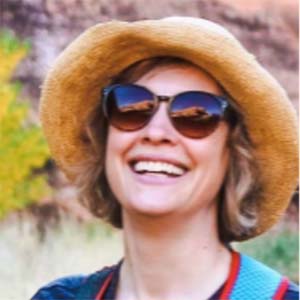 Betsy Byrne
Landscape Architect
National Park Service's Rivers, Trails, and Conservation Assistance (RTCA)
Betsy Byrne, PLA is a landscape architect at the National Park Service's Rivers, Trails, and Conservation Assistance (RTCA) program. Betsy has worked at the RTCA for 7 years, supporting nonprofits, community groups, tribes, and government agencies to enhance their communities through recreation. Betsy holds a Bachelor of Arts in Film Studies from the University of Utah, and a Master of Landscape Architecture from Utah State University.
Session(s):
2022 Spring Conference, March 23, 2022 1:50 pm
Utah is experiencing unprecedented legislative interest and support to fund trail projects throughout the State. How can your locality take advantage of these bolstered trail development programs? Speakers at this session will share exciting updates to existing funding programs and what this means for rural Utah. They will share their insights on how to leverage your localities strength to procure grant funding, from both state and federal sources.

= Keynote