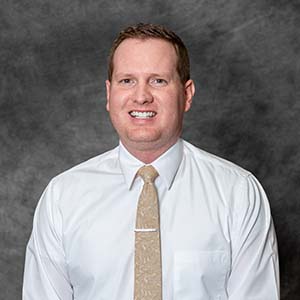 Jason Bond
Assistant City Manager
Santaquin City
Jason Bond is a native of Pleasant Grove and currently resides in Salem with his wife, McKell, and three children. Jason received a Bachelor of Arts degree in Urban Planning at the University of Utah and a Master of Public Administration degree at Brigham Young University. Jason started the first 5 years of his career working as the City Planner for Alpine City. He spent the next 5 years working for Santaquin City as the Community Development Director and is now serving as the Assistant City Manager for Santaquin City. In his free time, Jason enjoys golf, watching all sports, woodworking, and traveling with his family.
Session(s):
2022 Fall Conference, September 8, 2022 1:15 pm
Learn from two planners with experience in growing a planning department due to incorporation or sudden growth pressure. They will discuss three specific areas of focus which are key to creating and sustaining a strong planning department through significant growth and change. They will also discuss creative implementation ideas, unique situations, and past experiences that show how a focus on these three areas has successfully helped planning departments in very different communities.

= Keynote