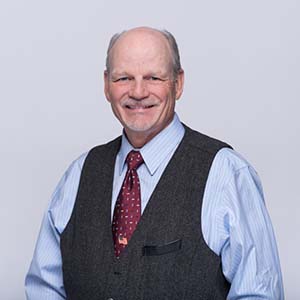 Kip Billings
Transportation Engineer
WFRC
Kip is a graduate of Brigham Young University with a master's degree in Civil Engineering. He has worked at Wasatch Front Regional Council for the last 27 years following 10 years at Utah Transit Authority. His work at WFRC focuses on the air quality impacts and regulations of transportation, but also includes the safety and congestion impacts of transportation planning and operations. He is a native of Vermont, a resident of Kaysville, enjoys the outdoors, enjoys casual cycling, and endures golf! He has 12 magnificent grandchildren.
Session(s):
2023 Fall Conference, September 18, 2023 2:00 pm
Wasatch Front Regional Council (WFRC) is developing a regional Comprehensive Safety Action Plan (CSAP). The purpose of the WFRC CSAP is to develop a holistic, well-defined strategy to reduce roadway fatalities and serious injuries in the Wasatch Front region. The CSAP will analyze safety needs, identify high-risk locations and factors contributing to crashes, and prioritize strategies to address them. The CSAP will be structured to identify and prioritize safety needs both at the regional and local levels, within geographic focus areas. The CSAP will support applications for Implementation Grants from the United States Department of Transportation (USDOT) Safe Streets and Roads for All (SS4A) program. It is assumed that the 2024 SS4A CSAP requirements will remain the same as the 2023 SS4A requirements. This presentation will report on preliminary findings, and describe next steps, and how attendees can become engaged in the safety plan. A key focus could be the region's intent to commit to eliminating fatalities and serious injuries through adoption of a Regional Safety Commitment Resolution. This session could also include a panel of MAG and FCAOG to report on their respective SS4A Projects which will also be underway.

= Keynote