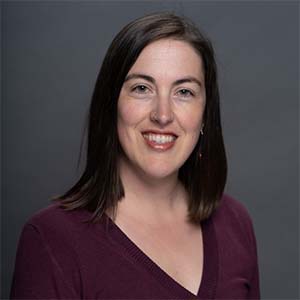 Morgan Bessaw
Deputy Director of Planning and Zoning
City of Caldwell
Morgan Bessaw is a Certified Planner (AICP) and Certified Floodplain Manager (CFM) with the City of Caldwell Idaho. She has dedicated her planning career to serving communities within Idaho. Morgan received her Master of Science degree in Bioregional Planning and Community Design from the University of Idaho and has previously served as a City Planner in both McCall, ID and Eagle, ID. She is very familiar with the rapid growth and affordable housing issues facing small communities across the west; these experiences helped prepare her for her current position as the Deputy Director of Planning and Zoning in Caldwell, Idaho, which she loves. When she is not working, she enjoys spending time with her daughters, baking, reading, and doing yoga.
Session(s):
2023 Fall Conference, September 28, 2023 4:00 pm
A panel discussion about how public and private sector planners can work better together in the government land use planning process. Get the perspective from the private sector planners on issues and timelines they face when working with local and county governments and planning departments. Get the perspective of the local planners and the difficulties of balancing multiple interests while promoting best planning practices. Hear ideas from panelists and audience about ways to address some of these issues to work towards a good final product and mutual benefit.

= Keynote