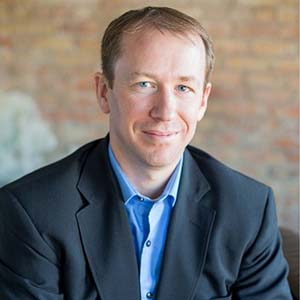 Ari Bruening
CEO
Envision Utah
Ari Bruening has extensive experience in visioning and implementation efforts for regions, large areas, and critical growth-related topics. At Envision Utah, he helped lead the Your Utah, Your Future statewide vision that engaged 52,845 Utahns to tackle eleven different topics, as well as the recommended State Water Strategy, the Point of the Mountain vision, the Vision for Teacher Excellence, and numerous other critical efforts. Prior to joining Envision Utah, he managed visioning and entitlement projects for the San Diego region; Laie, Hawaii; the 175,000-acre Superstition Vistas Arizona state trust land parcel; and the 300,000-acre Deseret Ranches of Florida landholding near the Orlando International Airport. He represented Kennecott Land Company in the land use planning and approval effort for over 90,000 acres on Salt Lake's West Bench, including the 4,000-acre Daybreak community that has received widespread acclaim. Ari, an AICP certified planner, graduated magna cum laude from Harvard Law School, where he was an editor for the Harvard Law Review. He is the author of "The TDR Siren Song: The Problems with Transferable Development Rights Programs and How to Fix Them," 23 Journal of Land Use & Environmental Law 423 (2008) and "Old Regionalism, New Regionalism, and Envision Utah: Making Regionalism Work," 118 Harvard Law Review 2291 (2005), and a co-author of "Sprawl & Local Government Taxation Regimes: Cause & Effect" in Urban Sprawl: A Comprehensive Reference (2005). He is also a children's book author, having co-authored Sweet Feet: Samantha Gordon's Winning Season (2013).
Session(s):
2022 Fall Conference, September 9, 2022 10:10 am
Join us for a Q and A panel to discuss state planning coordination.
2022 Fall Conference, September 8, 2022 1:15 pm
For years, Envision Utah has been facilitating community visioning efforts at geographies ranging from the entire state to the local community. In many of those processes, we've worked with water experts to model the water consumption impacts of different land use choices. We've also engaged the public to ask them how they prioritize water conservation and how far they're willing to go to reduce per capita use. This conference session will present the results of these various planning efforts. How much does density alone change water consumption, even without changes in landscaping? What level of landscaping changes will Utahns support? How do Utahns feel about landscaping changes versus other strategies, like shifting water from agriculture to urban uses?
2022 Fall Conference, September 8, 2022 10:00 am
Utah is in a housing crisis with prices having doubled in just the last 5 years. This session will present a handful of new communications and analytical resources to help planners as you help your community grapple with and adapt to these challenges. These resources are helpful technically for planners to understand how to proceed and also critical for having a community conversation about housing.

= Keynote